Drive with Tuko Super App
Earn good money with your vehicle.
One Platform For Both Private Hire – Black Taxis All Are Welcome
Here's Everything You Get With Tuko App
Get Paid In Cash
Our Customer will pay in cash or they can pay you by card or Tuko Wallet. Run out of change no worry when customers pay you in cash give them their change in form of Tuko wallet Credit. saving you time at no extra cost at all
Do Taxi And Delivery
When you register as taxi / PH driver you can do both as taxi and delivery. This means more money at no cost. when there is less rides you can do Delivery and vice versa. We also qualify you for on-demand shopper where you do shopping on behalf of our customers and get paid fixed fee. This means more money.
No monthly fees
No risk, you only pay when you earn. You only pay commision for each job that you do. Be your own boss
Free Online Training
We show you step by step online on how to enroll, we have our support team to help you through the process.
£1.00 In Credit
Get £1.00 credit to your account whe you successfully finish the enrolling process this is to enable you to get cash paid jobs straight away.
Opportunities
With Tuko App  you get the opportunity to earn 60X more than any other apps. Earn More money  by sharing your App invite code to family and friends Earn commission for every purchase of services and goods.
Frequently Asked Questions
I don't drive full-time. Can I use Tuko for just a few hours a week?
Of course, some of our drivers are only active a few hours during weekends and make solid part-time income.
Can I work with other taxi companies while working with Tuko?
Yes of course, we understand your desire for financial freedom, and tuko app is your wealth creation tool. you can use tuko app with other apps. Just make sure you authorise your tuko provider app to be able to work while other apps are on
Does Tuko App Have TFL Licence For London ?
Yes Tuko App has been granted TFL Licence for london since May 2022
Also In Edinburgh & Many Other Local Authorities In United Kingdom
Do You Have PCO Vehicles Available To Rent ?
What type of Taxi jobs you provide?
On-demand taxi rides, pre-booked advanced jobs. For black taxis we have taxi hailing fuction for you. You can even get jobs pre-booked up to 6 months in advance. Just click bookings on your App and click Orders there you will find any pre-booked jobs so you are able to know what jobs you are doing in advance and how much they cost.
How long does it take to sign up?
Submitting your information takes just 5 minutes. After that you will get a 15 minute training online. we will invite to our office to present your original documentation. In some cities, we will accept your application remotely once you provide us with all the necessary documents.
How do I get paid?
Clients pay you in cash or via Tuko Super App. We pay out to your bank account every week.
How much do I pay Tuko :
We do not have any monthly fees, so you only pay for finished trips. We usually ask for 10% to 15% of the ride fee, depending on your city. You can get more information by contacting us.
What Do I Need To Start?
1. You must be a registred Private Hire Driver with local authority  ( PCO in London)
2. You need a car registred to do PH Or Taxi
What Type Of A Smartphone Do I Need To Work With Tuko?
Tuko App uses the latest and the most advanced technology. An iPhone with iOS 10+ or Android 5+ to work with 3/4/5G data. It must have internet ready.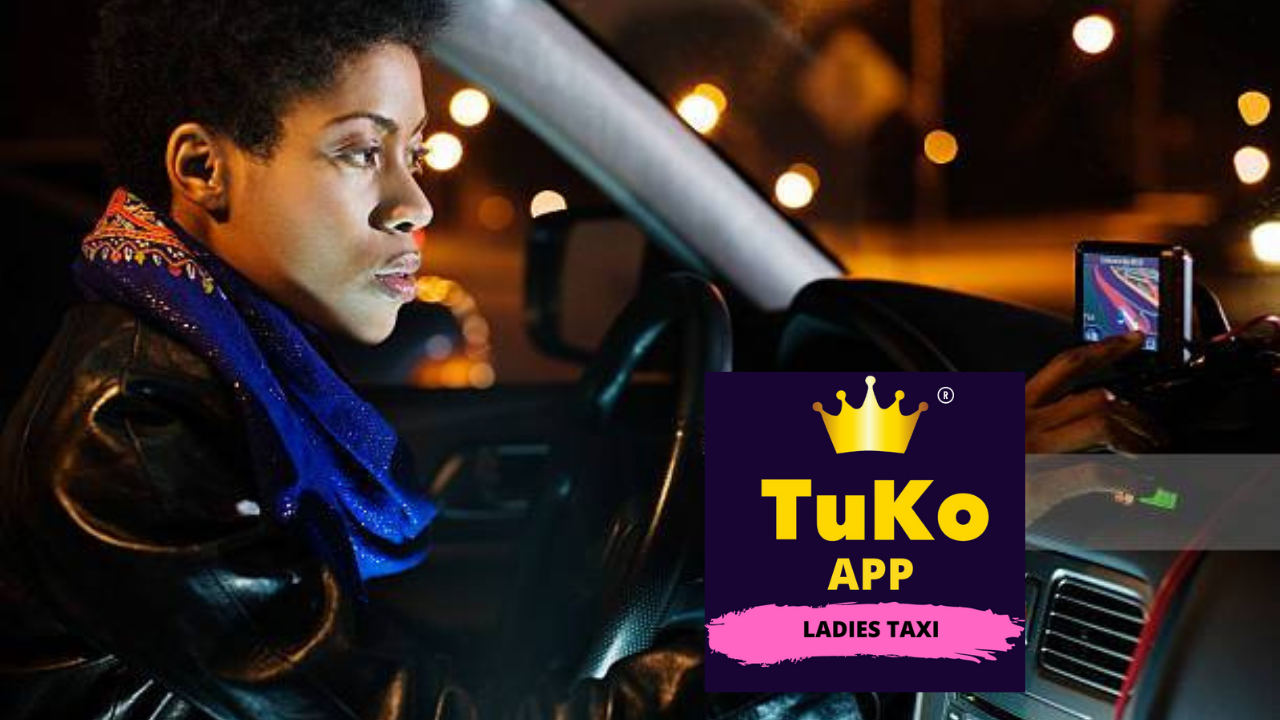 Ladies Drivers Welcome
Tuko Super App comes with special security all our customers are encouraged to upload their profile photos and vetted. special app feature that makes sure that female Drivers are secure by carrying only female customers.
Copyright © tuko supper app